Ki // Diseño Prospectivo
Ki es un traje que permitira generar energía eléctrica con el solo hecho de estar viviendo. Ki is a design concept suit to work in 2050, it absorbs and transforms all the energy we made in our everyday living.
Ki es un concepto de diseño que pretende acabar con el problema de la generación de energía eléctrica, la cual sera escasa en el año 2025, según investigaciones basadas en análisis de tendencias.
Para llegar a este concepto se utilizaron tecnias de diseño centrado en el usuario, Persona, Design Scenarios, Se manejaron metáforas, por mencionar algunas.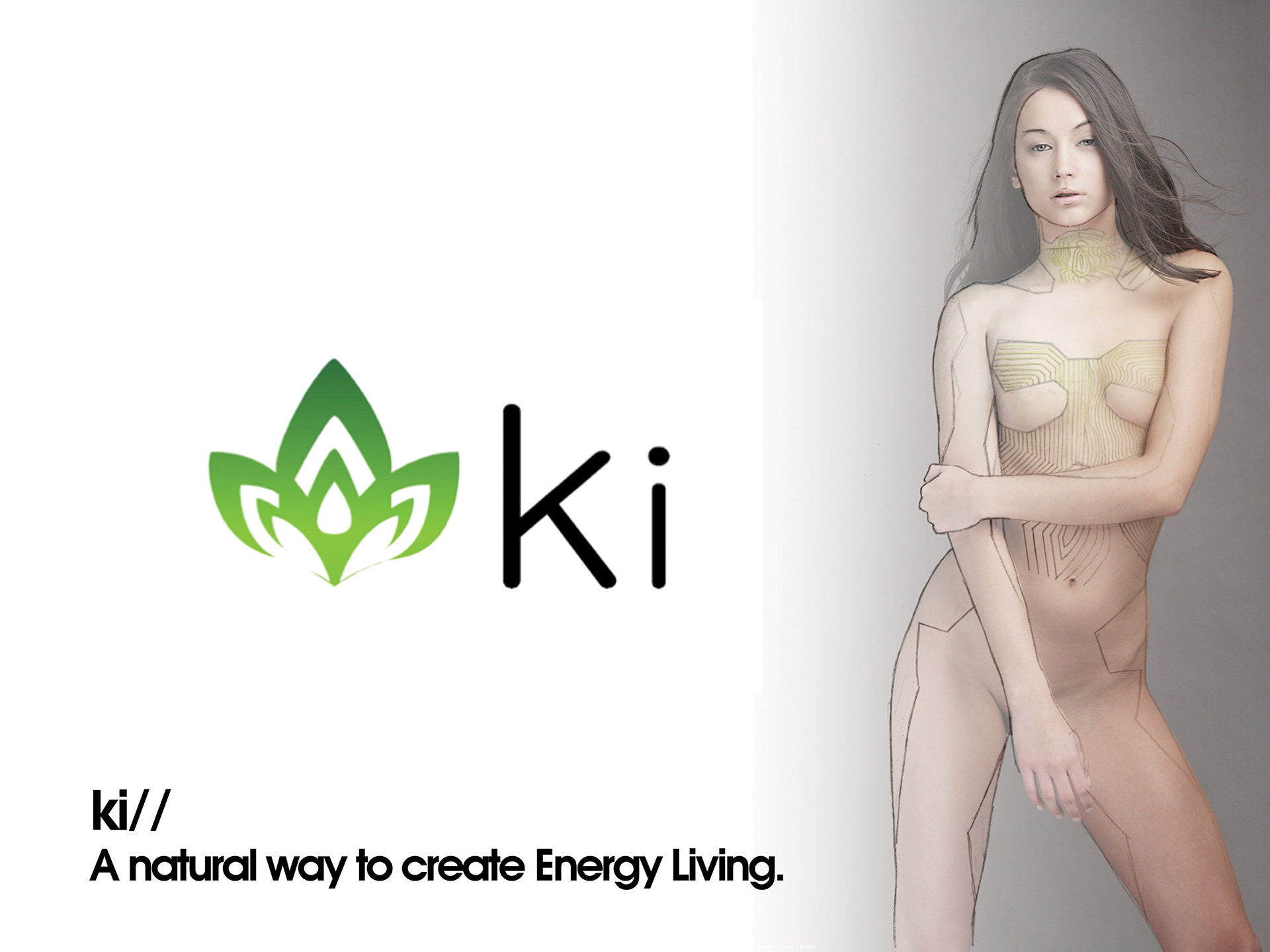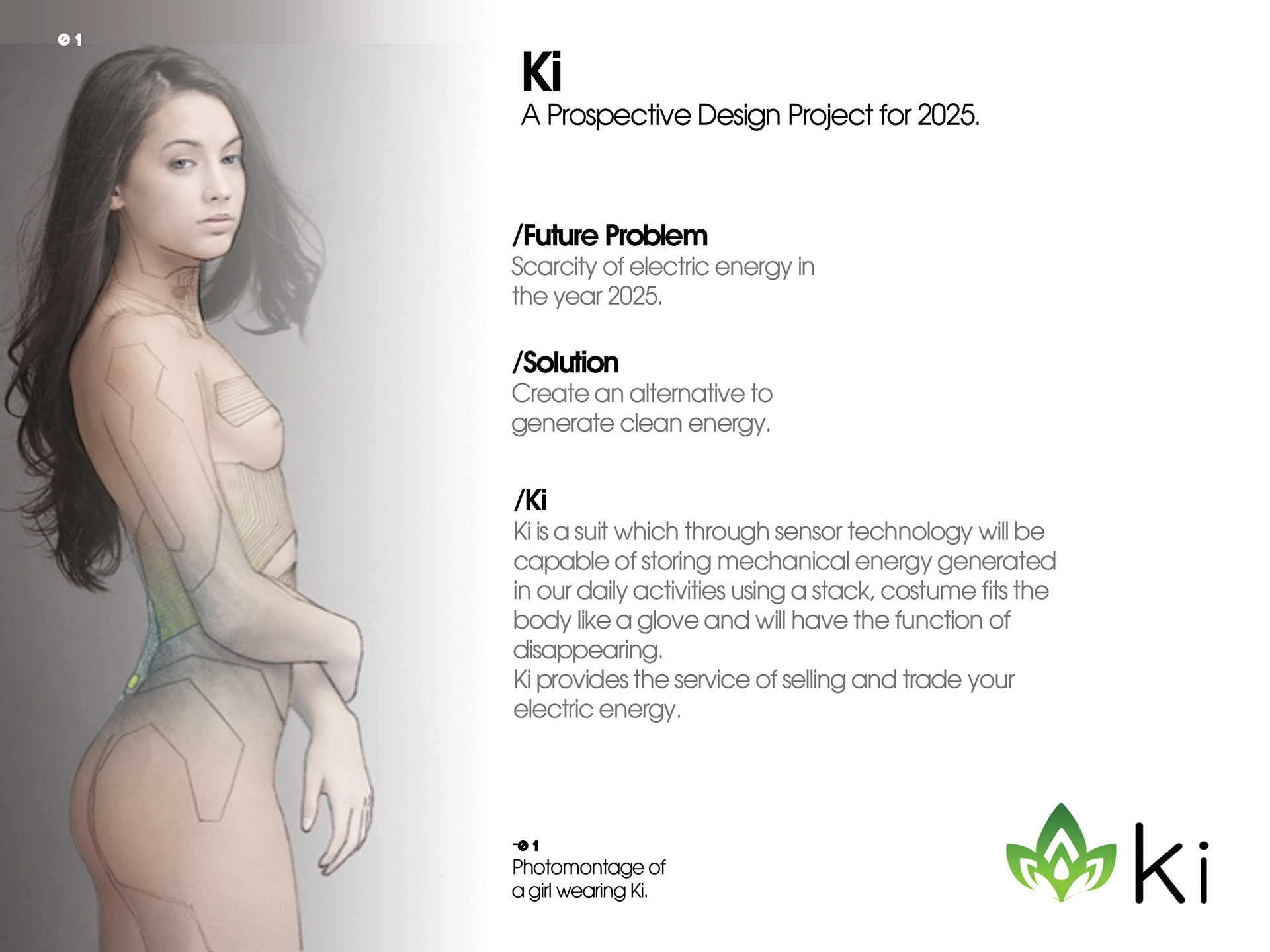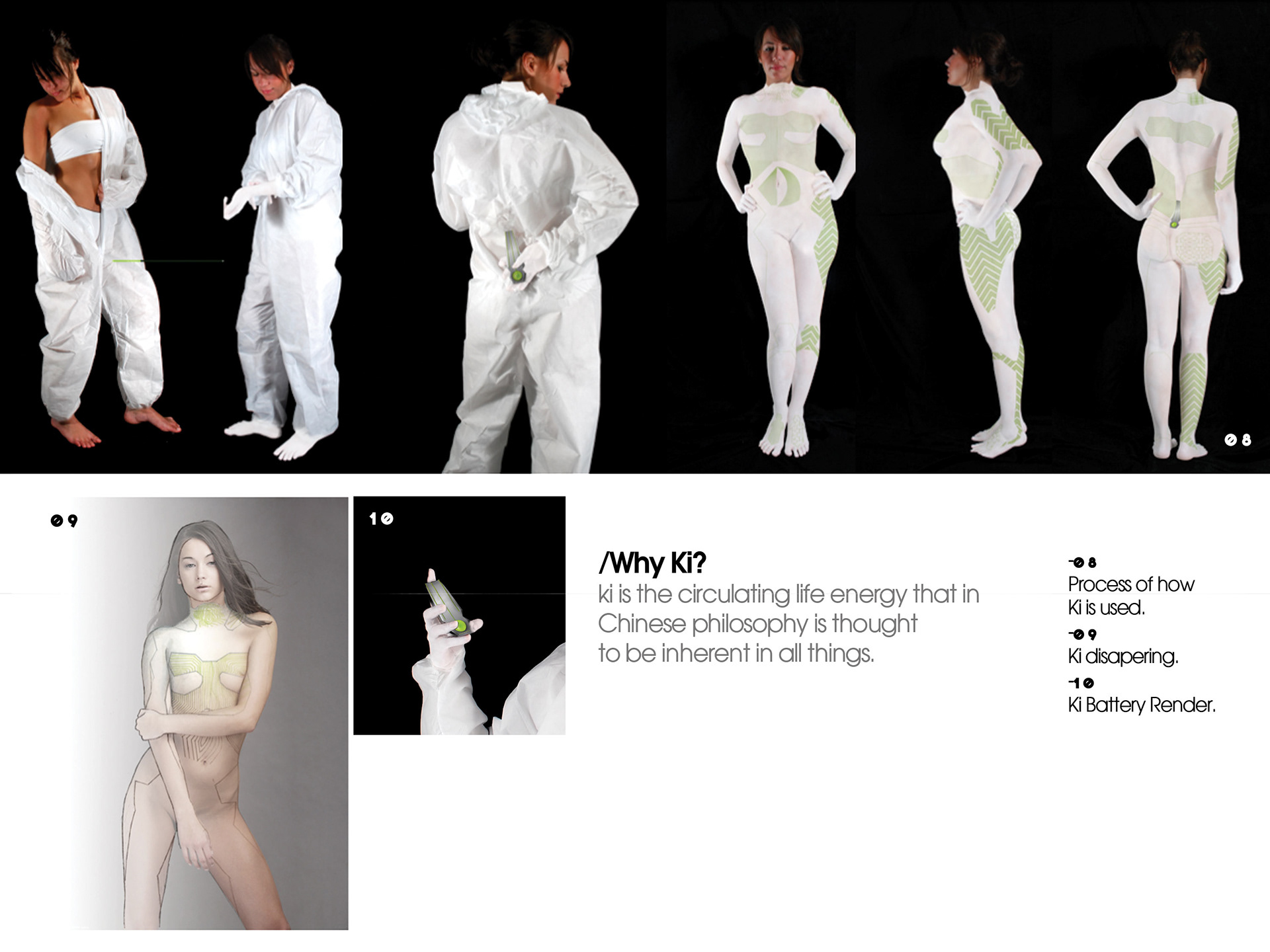 En colaboración con.

LDI Jesús Alberto Apodaca.
LDI Gabriela Rodriguez.
LDI Veronica Ruiz.